Ecommerce
"Switch Labs" – How to Migrate your Ecommerce Business to a Better Stitch Labs Alternative
Written by Duncan La Barre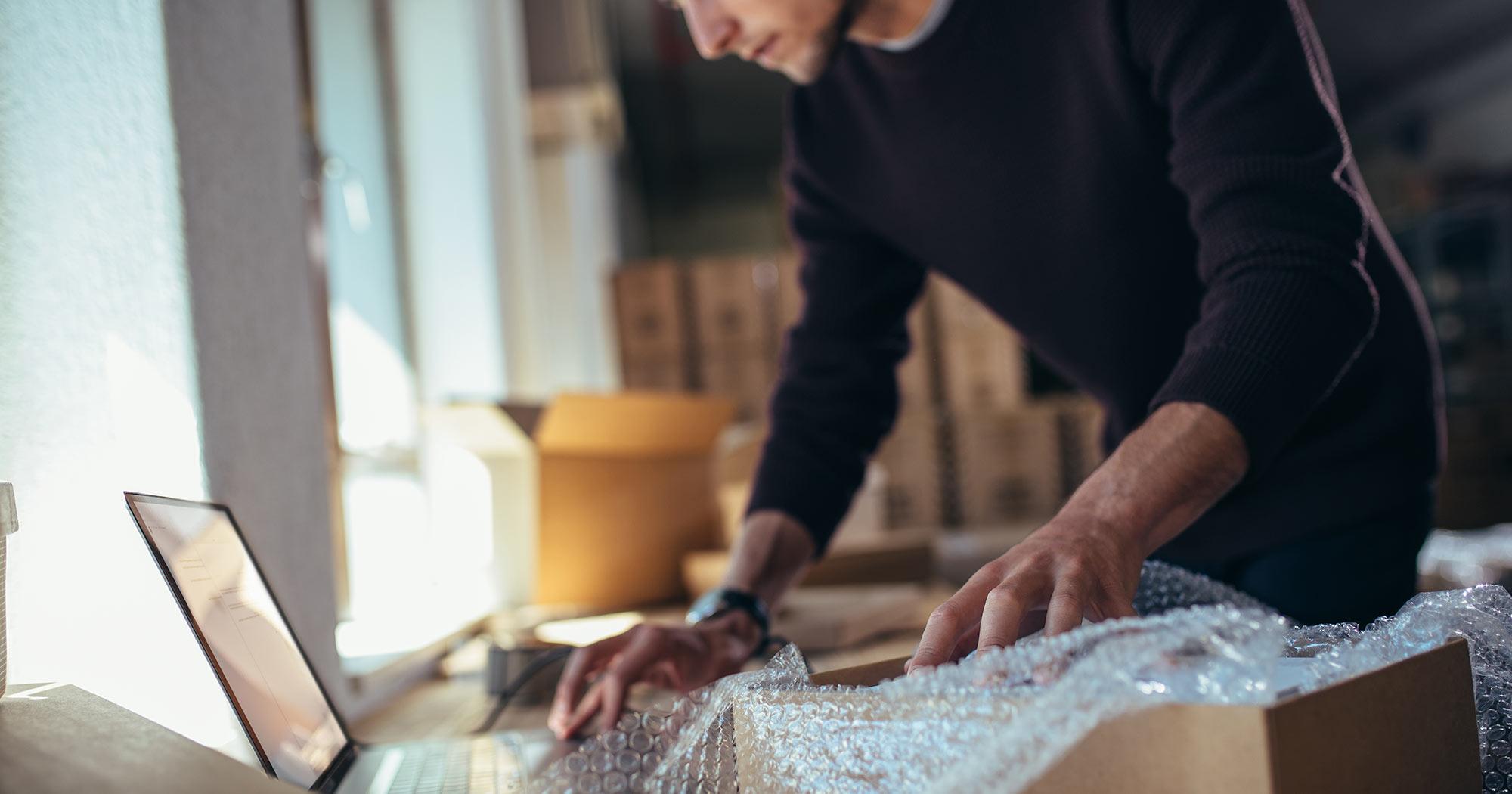 Why STITCH when you can SWITCH?
Retailers who currently rely on Stitch Lab to help manage their ecommerce business should take heed of the old proverb... "A stitch in time saves nine".
In announcing its acquisition by Square last week, Stitch Labs said not only will it cease to operate for existing customers by Spring 2021, but also effective immediately it plans to "offer more limited support options". Which they've described as email only - no chat or phone support - and fewer available hours.
That's why - like the proverb says - now is the time to "spend a stitch in time" to look at your business needs, and plan which Stitch Labs alternative is best for you. It may even be wise to make the shift sooner rather than later to save a great deal of time - not to mention stress - when Stitch Labs' products are officially sunsetted.
"It's better to make the shift away from Stitch Labs sooner rather than later to save a great deal of time - not to mention stress - in the near future."
There are many things to consider as you research which Stitch Labs alternative to use; however, these are the primary features you should seek in another provider:
------
See also: Veeqo vs Stitch Labs - Why Retailers All Over the World Use Veeqo As A Stitch Labs Alternative
------
Sales Channel Synchronization
Communication between sales channels is vital to customer satisfaction. Your new inventory platform must be platform agnostic, and be able to coordinate sales information seamlessly across your entire omnichannel enterprise including:
Seamless Inventory Management and Forecasting
The platform must keep your inventory 100% accurate across all your sites, marketplaces, and physical stores in real-time in order to:
Provide all sales channels with current product availability
Facilitate inventory forecasting, and the purchase of new inventory from suppliers
Guarantee inventory level counts and stock takes that are 100% accurate all the time.
Shipping Automation
Although most Stitch Labs users rely on a third-party shipping product, the need to switch provides you with an opportunity to consider a solution that integrates shipping into a single ecommerce solution that:
Prints shipping labels automatically for any order in bulk for multiple carriers with a single click
Automates shipping workflows based on custom triggers and conditions
Tracks shipments and provides that information to customers transparently in real-time
Manages returns quickly and accurately to ensure customer satisfaction
Reporting Automation
Your new platform should allow you to visualize sales data in one location, where you can:
Sort sales according to specified data points, including:

Product brands
Product categories
Sales channels
Customer location
Order status

Drill down and sort data to see the orders behind it
Export data into a spreadsheet, and export every order that makes up that data
Calculate gross profit using your products' cost price, and break that profit down by sales channel, brand, product category, and more
Monitor sales across every channel, SKU, warehouse, etc.
Warehouse Management System (WMS)
An advanced warehouse management system (WMS) to optimize productivity, speed and efficiency.
Control any number of warehouses in a single account, regardless of location
Pick and pack orders with integrated barcode scanners
Balance inventory across any number of domestic, international or Amazon FBA warehouses
Improve order picking accuracy, which eliminates picking errors, minimizes returns, and maximizes customer satisfaction
BOPIS Management
BOPIS - Buy Online Pickup In Store - is a quick, easy way for customers to order online and get their merchandise quickly - sometimes even the same day! The instant satisfaction enhances customer experience and loyalty, but it requires hyper-accurate inventory management to do it right.
To do BOPIS right, your new platform should:
Ensure 100-percent accurate inventory information, updated in real-time
Offer customers transparent information about stock availability
Automate order workflows
Organize inventory for faster fulfillment
Choosing the Best Stitch Labs Alternatives
The right Stitch Labs alternative will very much depend on your business needs.
Are you looking for a pure inventory solution? Have you decided to move away from inventory management software and focus more on shipping? Or, are you looking for something that will handle inventory, shipping and WMS in one?
BEST OPTION: Veeqo - Inventory and Shipping in one
Veeqo is the inventory and Shipping platform for ecommerce. Retailers all over the world use Veeqo to deliver the experience their customers deserve. You can view and manage orders from all your sales channels in one platform, and bulk print shipping labels for every order in bulk, with any shipping carrier.
You'll also have access to discounted USPS shipping rates out of the box - with savings of up 90% - and access a whole host of other features designed to help provide an amazing experience for your customers.
To find out if Veeqo is right for you, start your free 14-day trial now.
------
Just Shipping - Shippo
Shippo integrates with the top e-commerce platforms to streamline the shipping segment of the fulfillment process. Users can customize their shipping processes, send personalized tracking information via email, create return labels, and more. It also allows for further customization through access to its API.
------
Just Inventory - Fishbowl
Fishbowl is an affordable inventory management solution aimed at smaller businesses. Designed to help with manufacturing, warehouse and asset tracking, it's a suitable solution if you're looking for an entry-level inventory platform to help streamline some of your processes.
https://www.fishbowlinventory.com/
------
Migrating off Stitch Labs
Veeqo is designed to help retail brands provide the best experience to customers everywhere by providing a completely integrated ecommerce solution.
Don't wait for your Stitch Labs solution to be phased out! Start free a 14-day Veeqo trial now to see if it's the right Stitch Labs alternative for your business.
We're also currently offering a free consultation meeting on migration for new users moving to Veeqo from Stitch Labs. To find out more, please get in touch with us at hello@veeqo.com
See also: Veeqo vs Stitch Labs - Why Retailers All Over the World Use Veeqo As A Stitch Labs Alternative