Marketplaces
The UK's 5 Best Hosted and Paid Ecommerce Platforms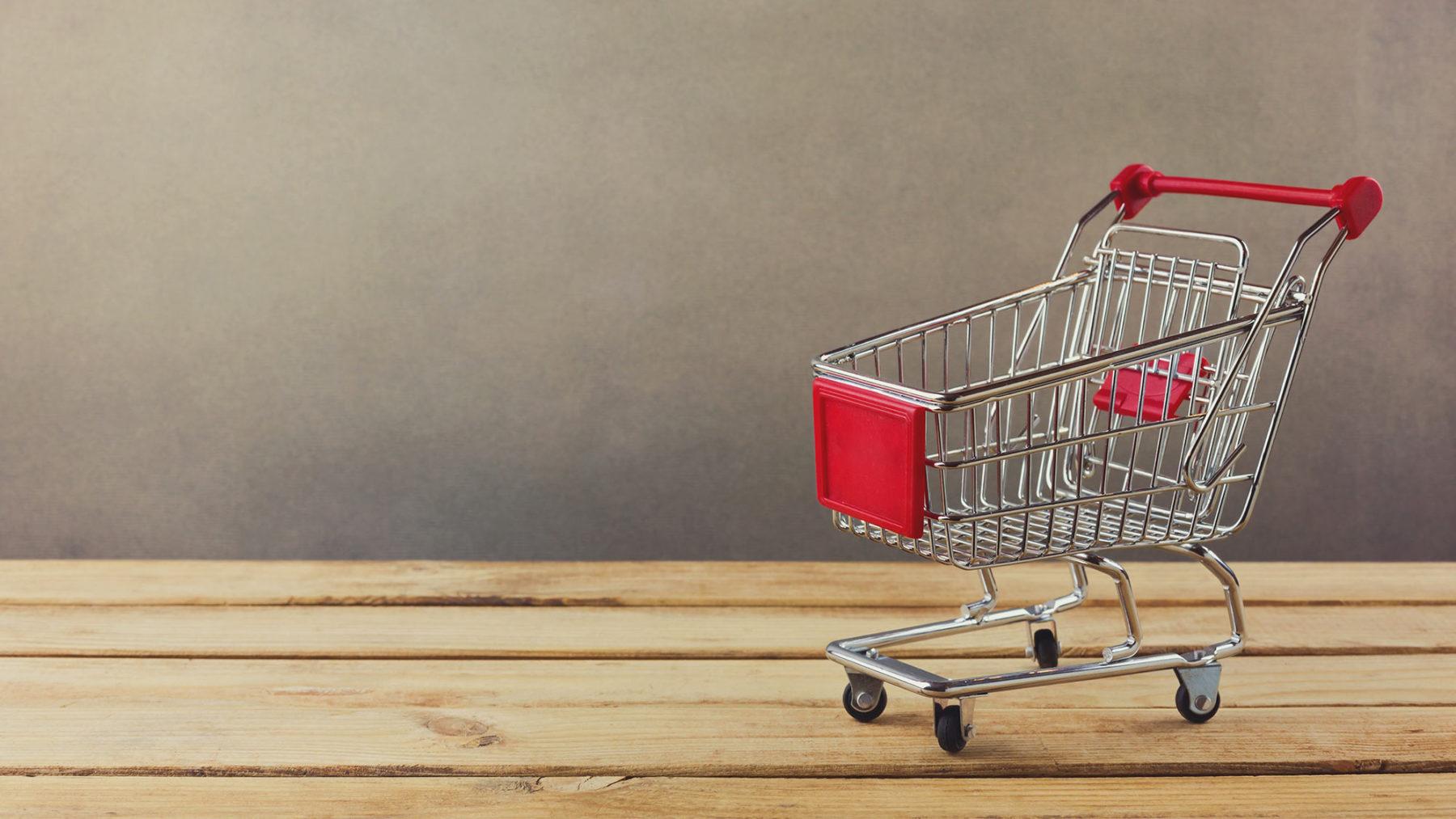 Finding the best ecommerce platform for your business can be a real challenge. You have plenty of freedom (there are countless options available) but you can easily feel overwhelmed by the sheer variety of providers on offer – unless you know what differentiates one solution from the next. In this comparison guide, we'll take a look at 5 of the best ecommerce platforms, exploring the benefits and drawbacks of each. We'll help you understand which is best for you, and why. So let's get right to it...
SEE ALSO: Shopify Plus Features: What Are They? And How Much Is It?
1. Shopify
Shopify now powers more than 500,000 online shops. Its key difference from WooCommerce is that it's entirely hosted – any technical issues will be handled by Shopify. However, if you have coding skills and want to make changes, Shopify still allows you to take control.
Features
Shopify offers some great features, regardless of whether you've been in the game a while or are only just starting out.
Your website is fully customisable, there's a large variety of third party shipping providers, and you're instantly set up with Shopify payments (powered by Stripe), allowing you to accept credit cards directly with Shopify.
For those with a physical store, Shopify also offers a POS (Point of Sale). Shopify also gives you access a number of other sales channels, allowing you to sell on the likes of Facebook or Pinterest. Shopify also offers a great level of support. You can take advantage of 24/7 assistance, available via live chat, email, or phone.
Accessibility
What's great about Shopify is that you don't need to be a coding or web-design wizard to get the most out of it. It's very user-friendly, thanks to its simple drag-and-drop UI, straightforward theme editor, and easy-to-use tools. The admin panel is sleek and optimised for hassle-free navigation – pretty much everything you need is right there for you.
Pricing
You can try Shopify with a 14-day free trial, which is ideal for experimenting with it, but after that you'll need to pay. The pricing plans are monthly subscription:
Basic Shopify ($22 per month)
Shopify ($79 per month)
Advanced Shopify (£299 per month)
Shopify Plus is the Enterprise solution (custom quote)
Basic Shopify gives you two staff accounts but little else. Shopify gives you up to five staff accounts, unlimited file storage, and unlimited products. If you add an extra $49 per month for the Retail Package, you'll get 24/7 support, manual order creation, fraud analysis, professional reports, abandoned cart recovery, and more. Advanced Shopify provides even more features, such as the advanced report builder.
SEO Options
Shopify's out of the box SEO features are by far some of the best ones out there, especially if you're not the most SEO-savvy person out there. It will automatically create canonical tags (to stop duplicate content) as well as sitemap.xml and robots.txt files. You can also edit meta descriptions, title tags, and URLS for your blog posts, products, and categories.
Drawbacks
Shopify's built-in blogging software is a big help for your content marketing, but it's not the strongest tool out there. You'll notice the difference if you're used to such a slick, user-friendly platform like WordPress. Some of the terms used (such as referring to categories as 'collections') can also be a tad confusing at first. It's worth noting that you will be charged a transaction fee if you don't use Shopify Payments. If you do use it, make sure you check Stripe's checklist of prohibited businesses first to avoid suspension.
2. WooCommerce
WooCommerce is a dominating force in the industry, supporting over 30% of all (!) online stores. This is provided as a free plugin on WordPress (one of the world's leading content management systems), which makes it an ideal solution for anyone looking to sell goods through their WordPress website or blog. It's a self-hosted and open-source platform, allowing any user to view and edit the code as a contributor.
Features
WooCommerce provides a wealth of basic functions that make presenting your products to a high standard easy, including:
Payment gateways
Various types of products
Tax settings
Stock trading
Delivery & coupon options
WordPress themes, with thousands of designs available
It's very user-friendly, though not quite as much as Shopify. But as it's a plugin solution, you're not tied into any subscription fees. It also offers far more customisation than Shopify.
Accessibility
You'll be presented with a step-by-step guide after you install WooCommerce. This walks you through five key stages, ensuring you're familiar with the platform's most fundamental features. You might still find familiarising yourself with the rest of it complicated, but you can find help at WordPress's forums or submit a ticket for professional support.
Pricing
At its core WooCommerce is entirely free, but you will have to pay for additional features if you want to go beyond the basic ones included out of the box. These tend to start at around £37, and are well worth looking into.
SEO Options
You can expect a high standard of SEO options to boost your website's visibility, with a decent amount of customisation available. You also have access to your store's source code (if you have the skills, or know someone who does, you can optimise it at will).
Drawbacks
WooCommerce's main drawback is self-hosting. This can raise security issues as it makes your store more vulnerable to WordPress and WooCommerce bugs.
3. Magento
Magento powers over  with over 250k online stores. It's generally regarded as the most flexible of all ecommerce platforms – giving anyone with the technical skills the chance to pretty much do as you like. You can expect simple integration with a number of payment gateways (including PayPal, which is owned by eBay, like Magento itself used to be).
Features
Magento has been designed to provide immense functionality, giving you a wealth of tools and options to establish a comprehensive store. You can handle private sales and promotions, and code however you like to expand your site to your own liking.
Accessibility
Magento isn't quite as user-friendly as Shopify. It may seem a tad overwhelming if you only have basic knowledge, so you should expect to invest time into exploring what it can and can't do. You'll get more comfortable with it over time, of course, but the less-accessible build can be off-putting for some.
Pricing
Magento is available in two different pricing formats.
Magento CE (Community Edition) – you can download this for free, with no monthly charge. This is a limited, fairly basic solution, but it's ideal for SME users craving the simplest, cheapest option.
Magento EE (Enterprise Edition) is designed for bigger ecommerce companies, with prices varying based on your business' size. These tend to run into thousands of pounds (starting at around $18k a year) so be prepared for potentially-high costs.
SEO Options
You can expect high-quality SEO functionality, with everything you need available immediately. You can edit your meta tags, robot.txt files, ALT tags, and more, to ensure you give yourself the best chance of ranking for your products. However, you need to be fairly tech-savvy, or hire someone who is, to be able to do this. Customisation is generous, with over 120 different free themes available, while even paid themes are competitively-priced. Should you run into technical difficulties on Magento CE, you'll be unable to ask for help in an official capacity, though the forums are home to experienced users who will no doubt give you the answers you need. Magento also offers a selection of paid and free courses to help you develop a deeper understanding. This may be worthwhile if you plan to stick with it, and save time spent searching for solutions in the long run.
Drawbacks
As Magento's such a large system (with more than 20,000 files and 200 database tables) you'll need a savvy developer or an agency to get the most out of it. The large expense of the Enterprise Edition can be off-putting to some too.
4. PrestaShop
PrestaShop is used on more than220k websites. It's an open source platform, and it's free to download in its most basic form.
Features
With more than 500 features ready to use out of the box, PrestaShop gives you the chance to create a custom store within a matter of minutes. PrestaShop provides you with unique elements like Forecasting and Intelligent Merchant KPI, as well as ecommerce Analytics. These give you the power to check your traffic and performance, helping you understand how many conversions you're securing and how you can improve. Another strong touch is PrestaShop's integration with eBay – you can export your product lists directly to that marketplace, as well as Amazon and Google Shopping (amongst others).
Accessibility
PrestaShop's accessibility is a major benefit, with a user-friendly UI and comprehensive admin centre. You can customise the front and back offices to your exact liking, while add-ons are available in abundance to personalise your experience further. You'll need to arrange your own hosting, which does bring expense. But being able to download and use PrestaShop for free makes it a strong contender, especially for smaller businesses on a lower budget.
Pricing
PrestaShop's freemium model makes it a valuable option for start-ups or sole traders looking to set-up an e-store, but the paid support could prove problematic. Even if you do pay for this, you're only entitled to several hours' support per year – difficult if you have only the most basic knowledge.
SEO Options
SEO is another solid aspect of PrestaShop. You can edit pages, create specially SEO-friendly URLs, and more. If you run into technical problems, PrestaShop gives professional support (unlike some other open source ecommerce platforms) – but it's not free. Various plans are available, starting from £25 per month
Drawbacks
PrestaShop isn't quite as professionally-designed as some other ecommerce platforms, and it lacks proper support for larger e-stores with a vast range of products. Furthermore, its plug-in range is fairly limited compared to WooCommerce or Shopify. So it's worth checking beforehand if they support, for example, your payment gateway or shipping carrier of choice.
5. BigCommerce
BigCommerce supports over 131k ecommerce sites and, like Shopify, is charged on a monthly subscription basis.
Features
BigCommerce boasts a comprehensive UI. The large helping of advanced options gives you control over the finer details of your enterprise, such as displaying varying pictures for products based on your buyers' choices (colours, size etc.).
Accessibility
You can choose from a huge range of themes (a mixture of free and paid options) to personalise your store to your liking. These are high quality for the most part, and many provide solid responsivity on mobile devices (critical today).
Pricing
Pricing varies, with four tiers available:
Standard ($29.95 per month)
Plus ($79.95 per month)
Pro ($249.95 per month)
Enterprise (custom quote)
Each of these brings greater and greater features, so it really depends on the size of your business and the functionalities you're looking for.
SEO Options
SEO tools are decent, with the usual optimised URLs, automatic sitemaps, meta tags, and similar available. You also receive a built-in blog, so you can start creating valuable shareable content, and newsletter subscription capture is inclusive (a great feature for generating leads).
Drawbacks
While BigCommerce provides support 24/7, it's often unclear how much you should expect and through which channels. There's a limit on your annual online sales, too, so if you spend more than you're allowed to, you'll have to upgrade to a higher pricing plan.
To sum up...
As you can see the UK's top 5 ecommerce platforms share quite a lot of similarities, as they understand what an online retailer needs in order to run a successful ecommerce business. However, they are also share quite a few distinct differences. It's next to impossible to declare one platform the best, as its suitability really depends on your business, its needs and your expectations. Are you looking for maximum customisability? How important is ease of use for you? Is the price of the software a deciding factor for you? Your business is unique and so are your demands on the ecommerce platform you'll be using. Your best bet may be to just sign up to some free trials or request a few demos with those that appeal to you best, and see how well-suited they are. Hopefully this guide has given you a better understanding and insight into 5 of the best ecommerce platforms the UK has to offer.
Have you tried and tested any of the above? What's your verdict? We'd love to hear your thoughts!