Ecommerce Growth
How to Use Voice Commerce & Voice Search to Crank Up Your Retail Sales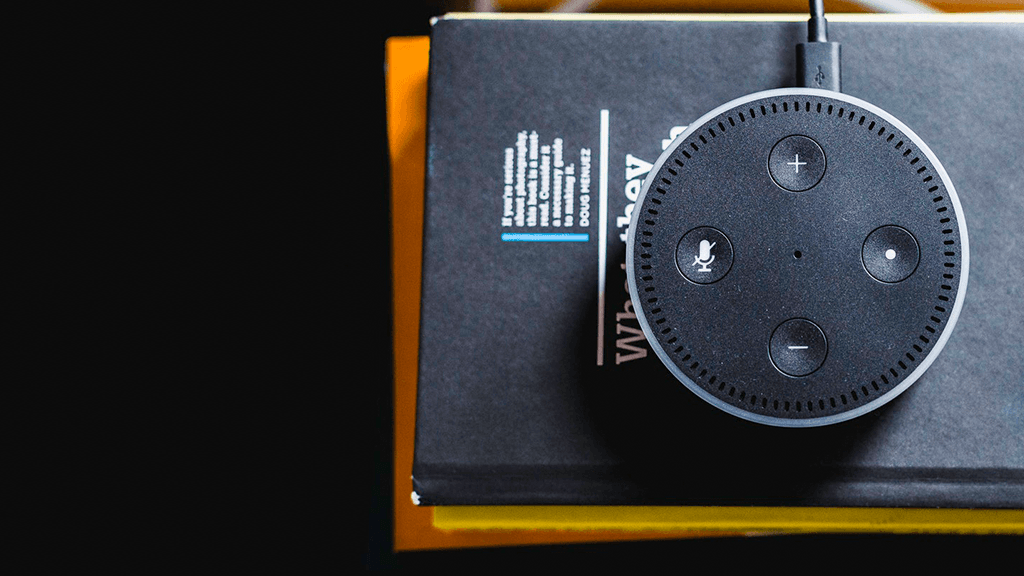 Voice commerce is a huge new trend for retailers. A little skeptical? Walker Sands' 2017 Future of Retail Report isn't. They surveyed more than 1,600 US consumers to discover that:
One in five (19%) have already made a voice purchase through Amazon Echo or other digital voice assistants.
And another 33% plan to do so in the next year.
Making voice commerce something you need to pay attention to. But it isn't just for enterprise-sized businesses with huge marketing budgets. Any retailer can take advantage of this new way customers are buying. And that's exactly what we cover in this blog post.
SEE ALSO: 5 Brands Using AI in Ecommerce to Supercharge Conversions & Engagement
What is voice commerce?
In case you're not aware: Voice commerce is basically the act of consumer buying via searching and finding products through voice recognition technology. So rather than visually browsing a website, a person speaks into their phone or digital assistant (e.g. Amazon Echo or Google Home Assistant) and buys a product right there in conversation with the artificial intelligence. Here's an Amazon video of their Echo device in action to give you a clear idea:
Why is voice commerce so powerful?
Voice commerce is most definitely still in its early days. But it's key to envisage where it could go (and most likely will go) in the future. For instance: ComScore have predicted that voice search will account for 50% of all the searches done online by just 2020. Meaning the ease of just saying what you want - rather than having to type into a computer or mobile device - is definitely catching on. And think about this: Digital voice assistants like Alexa and Google Now are fast becoming the glue that connects every screen in someone's home together. So the search for a new pair of shoes could soon be initiated through a digital assistant with personalised results then appearing on a phone, laptop or even TV screen. Amazon are now even selling TVs with integrated Alexa or Echo in one package: And the launch of their Silk web browser for Fire TV indicates a voice controlled, TV screen shopping experience could be very much on the horizon.
How to benefit from voice commerce
Optimising for voice search has fantastic potential for garnering more sales. And the great thing is that doing it now puts you ahead of the game - ready for the huge uptrend that's predicted. Here are some best practices for you to set a perfect foundation for taking advantage:
1) Think engagement before sale
Voice commerce isn't just about coming top in search results. There's an opportunity to use digital voice assistants and voice technology for building tools and apps that solve a problem within your niche. Once you've got someone engaged, it presents a further opportunity to then sell your products to them. For example: Diageo are a UK-based drinks manufacturer who created theBar.com - an award-winning website helping people learn the art of cocktail making: They've taken this a step further and created their own 'Alexa Skill' for the Amazon Echo Show (the one with its own screen) called The Bar:
Notice how this isn't about pushy selling. Rather, it's about creating engagement and excitement around their products - which then results in increased sales. You could do something similar with cooking if you sell food or trying on clothes if you're a fashion retailer - making sure everything links back to your brand or store.
2) Give customers an awesome experience
It may sound strange coming back to customer experience when talking about voice commerce. But this sentence from the Alexa Help Section says it all:
This means if someone's bought something from you previously, Amazon will go back to that order if Alexa is asked about the item again (as long as you're Prime eligible). All the buyer needs to do is say "yes" and you'll get another sale. But getting that "yes" means giving at the very least a satisfactory experience first time around. Anything negative and you'll most likely get a resounding "cancel order" when Alexa asks if they want to buy again.
3) Aim to be an 'Amazon Choice'
If someone asks their digital voice assistant about an item they haven't purchased before then Amazon or Google will likely suggest their recommended choice. With Amazon, they literally call this "Amazon's Choice" product: Amazon are very hush hush when it comes to revealing how they decide who gets this label. But improving the following areas on all marketplaces will likely see you move closer to being suggested by voice assistants:
Positive product ratings
Higher sales volumes
Reasonable pricing
Favourable shipping speed (Prime badge would usually be needed for Amazon)
Lower rate of return
Positive seller feedback
Optimising for voice search
Of course, voice technology isn't all about direct shopping on digital and voice assistants. People are doing regular search engine entries via speaking into microphones on a variety of devices now too. Google has had voice search for a number of years now. Just ask it anything:
And the search results come up instantly as normal: But showing up for the results on these voice searches is a lot different to normal, typed search entries. With a number of factors to think about. Here are some things to consider for improving your voice search performance:
1) Optimise for natural language search queries
Most people speak a lot differently to how they type. Meaning queries via voice search have subtle - yet powerful - differences to pay attention to. For example: Wanting to find organic coffee suppliers may cause someone to type:
Whereas using voice search they would most likely say out the full phrase or question:
These are subtle contrasts. But could be the difference between your business showing up on page three or page one for voice searches. Make a list of questions and phrases related to your business that you'd want to show up for. Then make sure your site and/or content is optimised for them.
2) Improve mobile experience
Mobile is huge - especially when it comes to voice search. And Google has been slowly rolling out its mobile first indexing for a while. This means you need to have your site and any content you want to rank for optimised for mobile devices. But it's not just about ticking a box by having a mobile responsive theme or site and thinking you've done enough. Remember: So much of SEO is about how well you keep the user engaged once they land on your page. A terrible and confusing experience (even if it is on a design that's 'optimised for mobile') will result in high bounce rate and low time on page - meaning you get pushed down the rankings. Take a look at this site:
You need to zoom, scroll around and do a whole lot of work just to browse - never mind actually buy anything. And it's going to get destroyed in any mobile search engine rankings if coming up against sleek and easy-to-navigate competitors like this:
Keep all your pages highly engaging and optimised for mobile - so those bounce rates stay low and time on page flies high.
3) Improve site speed
Yes - slower site speeds are annoying for users. And the slower yours is, the more likely people are to give up and hit that dreaded back button. But voice search brings another reason site speed is so important: Digital voice assistants and voice search apps need to scour the web for data and provide an answer to a question in a matter of seconds. So if your page loads too slowly then it won't be able to provide the voice search 3app or assistant with enough information on time. And you'll get passed over - even if your page is the perfect solution to the search query. A free tool like Bitcatcha's Hosting Speed Test or Pingdom's Website Speed Test is extremely useful for testing the performance of your site and individual pages: And you'll even get insights and suggestions for fixing the causes of any poor performance: The faster, the better. But aiming for a load speed below three seconds is a must - ideally under two.
4) Use schema markups
Schema markup can be a powerful tool for retailers wanting to take advantage of voice commerce. As already mentioned: Voice assistants and searches need to operate extremely quickly to come up with what is often just a single result or answer. But schema markups add rich snippets that highlight key information from your content - like product, brand, size, price, stock and ratings. See the difference between these two search results for a Macbook:
Voice search tools can quickly take in this info and decipher what your page is about without needing to actually visit the site - meaning they're much more likely to suggest this search result to consumers. The task of actually adding schema markup is a little complicated. So check out this awesome post on the Kissmetrics blog to see how to use it. All in all, voice commerce and voice search still have a mighty long way to travel. But it's growing rapidly with a high likelihood of becoming huge. And savvy online retailers will be optimising their sites and service now in order to avoid playing catch up later on. Have you started optimising your ecommerce business for voice commerce or other forms of artificial intelligence yet? Let us know how it's going in the comments below.