Veeqo News
3 Industry Superstars Join the Veeqo Team!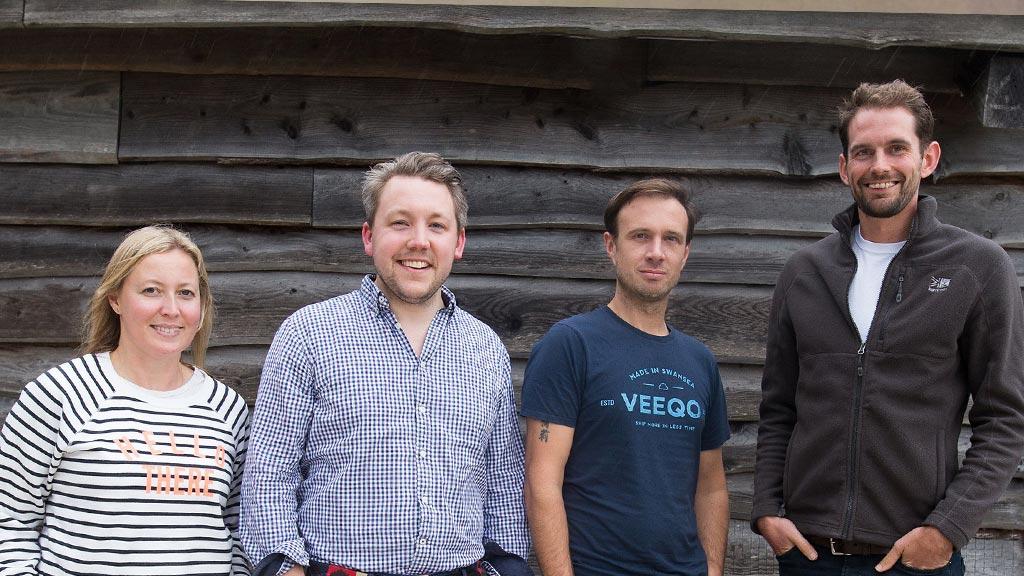 The idea of a startup company tends to elicit thoughts of Silicon Valley, Downtown New York or trendy parts of London. And attracting industry talent to areas outside of these is increasingly difficult. At Veeqo, however, we're proving that startups from across the globe can bring the brightest brains to their business. Our plan is to create 168 new jobs over the next three years, across offices in Swansea, London, America and beyond. Today I am super excited to reveal the recent hiring of three world-class industry talents here at Veeqo. These guys are coming in to fill three senior roles and have been attracted to Veeqo from as far away as New York, Berlin and London.
Meet Cerys Davies, our new Head of HR.
Our first high-profile new hire is Cerys, who relocated to Swansea after spending the past 12 years in New York. It's the Veeqo employees who make the company what it is. So Cerys will be heading up our HR department to ensure our current workforce are in the best state possible to keep us striving forward . Back in New York, Cerys lead the North America HR department for internet giant Trustpilot after being in similar roles for the likes of  Medidata and Thunderhead.com
Meet Tom Weeks, our new VP of Global Sales.
Tom will be a key player in helping commercially expand Veeqo into a variety of markets, including heading into the US. He joins Veeqo after four years at tech heavyweight Ve Interactive, where he played a major role in establishing them as one of the first British tech companies to be valued at over $1bn.
Meet Mark, our new Head of Channel Sales & Strategic Partnerships.
Mark joins Veeqo from BCSG after helping them become one of only 13 companies to be listed on the Sunday Times Tech Track 100 three years in a row. His time there saw Mark build strategic partnerships with well known brands like Google, Xero, GoDaddy and Microsoft. I'm really excited to get Mark, Cerys and Tom onboard. Their experience and abilities are a fantastic addition to our team and will no doubt help drive us forwards flying the flag for UK tech startups. Want to work for Veeqo? We're hiring! Visit our careers page to apply for your dream role.