Veeqo News
xSellco Integration Gives Veeqo Retailers Yet Another Way to Grow Their Business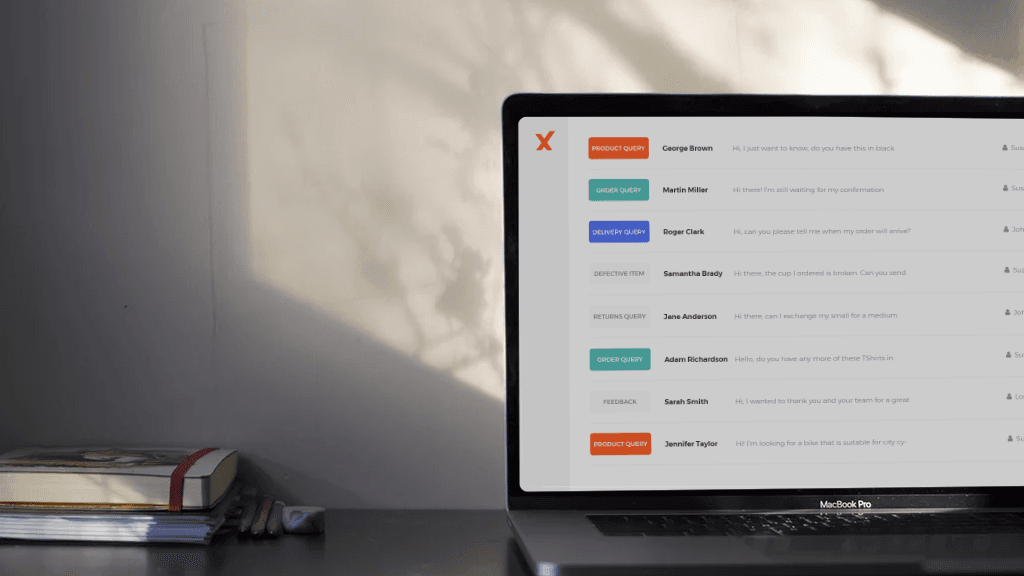 Wouldn't it be awesome if there was a way to integrate your customer help desk into the world's number one ecommerce management platform?
Well now you can - with Veeqo's brand new xSellco integration.
xSellco are the creators of three powerful tools - Helpdesk, Feedback and Repricer - all designed to help online retailers sell more items in a much smarter way.
These three apps (plus a whole bunch more) are available to all Veeqo retailers via our brand new Marketplace right now. Let's take a deeper look at each xSellco tool and what they can do to help Veeqo retailers grow their business
Veeqo and xSellco Helpdesk
The premise of the xSellco Helpdesk is simple - to help you provide better support so customers keep coming back.
It allows you to pull customer requests and queries from all sales channels and social platforms into one centralised platform. Meaning multichannel customer support becomes much more organised.
xSellco will even automatically sort incoming messages into relevant folders. This allows you to prioritise messages and assign them to various team members.
All relevant customer, order and delivery details are attached alongside each message. And with our Marketplace integration you can open the relevant order directly in Veeqo with just one click.
Plus, any internal notes in Helpdesk get automatically pushed into the employee notes field in Veeqo. So you have all the information needed right at your fingertips.
Receive a customer query. Fix it in Veeqo. And provide a quick and personalised response in Helpdesk - all in just a few clicks.
Get the xSellco Helpdesk Integration
Veeqo and xSellco Feedback
xSellco Feedback is all about helping you drive more sales by maximising the number of positive website and marketplace reviews.
It does this by allowing retailers to send smart, selective requests for feedback. Rather than sending out generic requests in one go, you can tailor them to go out to the right customer and at the right time.
And the best part is this is all automated - meaning you can generate reviews while you sleep.
Simply set up a message template and filter it to go out according to SKU, product type, on-time delivery and a multitude of other options. Then just select your desired send schedule and you're well on your way to building great brand reputation with minimal effort.
Get the xSellco Feedback Integration
Veeqo and xSellco Repricer
Repricer focuses on helping you stay ahead of your competitors on Amazon. This is done by automatically setting prices at optimal levels to win the Buy Box.
If a competitor changes their price or goes out of stock then Repricer reacts to alter your prices accordingly. And it all happens immediately in real-time so you can sit back and watch sales increase.
Simply set your cost price for each item as well as a number of other rules. When you win the Buy Box, Repricer increases prices incrementally so you sell at higher prices and never at a loss.
You can even spy on your top Amazon rivals with competitor insights as well as analysing the success of each of your own SKUs.
Get the xSellco Repricer Integration
Integrating xSellco with Veeqo
Helpdesk, Feedback and Repricer are all available inside the Veeqo Marketplace. All three work seamlessly alongside our software, making it a perfect combination to increase sales while optimising your multichannel operation.
And the future only holds even closer direct integration between Veeqo and xSellco.
Repricer, for example, will soon be able to pull cost prices directly from your Veeqo account. This means cost prices are updated automatically in real-time so no more updating each SKU manually.
Are you using Veeqo with any of these xSellco tools to manage and grow your ecommerce business? Let us know about your experience in the comments below.