The Really Good Whisky Co Story
Shelley Kelaty loves a wee dram of specialty whisky now and again. But she loves shipping it to customers all over the world even more. It all started when a friend was struggling to sell a collection of rare whiskies they'd come into. So Shelley utilised her background in sales and marketing to create a website and start selling online.
And that's when The Really Good Whisky Company was born.
"I was doing some consultancy work and the person mentioned they had this collection of whisky," said Shelley. "It was just sitting dormant in a warehouse. But I had this lightbulb moment and we decided to form a partnership."
Sales came in. The business grew. And the once stagnant whisky collection became a fully fledged live inventory that was constantly being added to.
But with growth came complexity, and so Shelley set about finding software to manage their inventory, shipping and general operations – a task that wasn't as easy as it might sound…
Finding a solution
Shelley went through a plethora of different platforms – each one having its own set of problems.
Firstly, a popular alternative to Veeqo promised the world, but ended up being, in Shelley's own words, "pretty useless." She even ended up continuing to pay for it while succumbing to just updating stock manually – not a fun task when selling across six channels.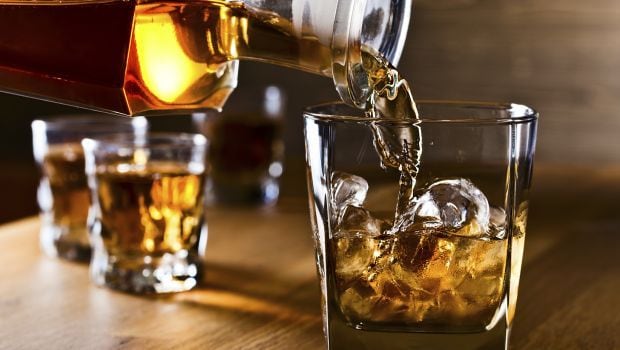 Then came a new-to-market tool that worked well at first glance, but was full of glitches. And another that took months and months to set up before Shelley gave in, deeming it too complicated to even keep bothering with.
"It was at this point we found Veeqo," she says. "And it became obvious early on that the set up wasn't going to be as painful. In fact, it was quite easy – which was refreshing after all we'd been through.
"Veeqo just seemed to fill the gap nicely. There are a few irritating things, but overall it's worked very well for us."
Finally, Really Good Whisky Company was set up to properly handle its continued growth.
The results
The company decided to use Veeqo for both multichannel inventory and shipping. And Shelley almost straight away saw a real difference in the experience they were able to provide customers.
"Firstly, we're now so much more confident that our stock levels are correct," says Shelley. "We know what's on our website is actually what we've got, which is a massive game changer because we can now confidently sell. This is especially important for us because we're dealing with rare bottles and so sometimes only have one unit available."
"We know the stock shown on our website is actually what we've got in the warehouse – which is a MASSIVE game changer."
Shipping has also been revolutionised for Really Good Whisky Co. "We just print our DPD labels and dispatch orders right in Veeqo," says a relieved Shelley. A task that may sound pretty standard, but caused havoc when the previous system's integration simply didn't work. "They were never able to connect our DPD despite saying they could," Shelley added.
But what bottom-line effect has this actually had for the company?
"We've grown because of a variety of things – branding, our products, social media," Shelley explains. "But Veeqo has helped us become much more efficient overall. Our customers are happy! We've been able to create a consistent timeline of when orders come in and go out – and Veeqo is obviously central to that."
"Our customers are happy! We've been able to create a consistent timeline of when orders come in and go out – and Veeqo is obviously central to that."
And the 5-star reviews have come pouring in to back this up. "Just look at what people say about us online – 'great service'…'shipped quickly'…'well handled'," says a happy Shelley. All stemming from the amazing work Really Good Whisky are doing – with Veeqo by their side at every turn.
"It's a relief to know we now have a system in place that we can trust," Shelley concludes. "We have lots of growing to do, and Veeqo is a big part of our overall picture."